"At YMCA North Staffordshire, we are building a movement for kindness."
YMCA North Staffordshire launched 'Thrive'. A new model that will be used to create, secure and develop incredible life chances for young people to help them thrive.
"We are astounded and thankful by the kindness and support many individuals, communities, organisations and businesses, both large and small, offer us, Danny Flynn, CEO, said. We are now creating a new model so that we can make the best use of these kind offers."
The launch morning saw guests from various organisations across different sectors come together. Phill Dann, who has now been involved with YMCA for some time delivered a talk on how individuals and organisations can get involved with this new initiative.
Danny Flynn, launches thrive.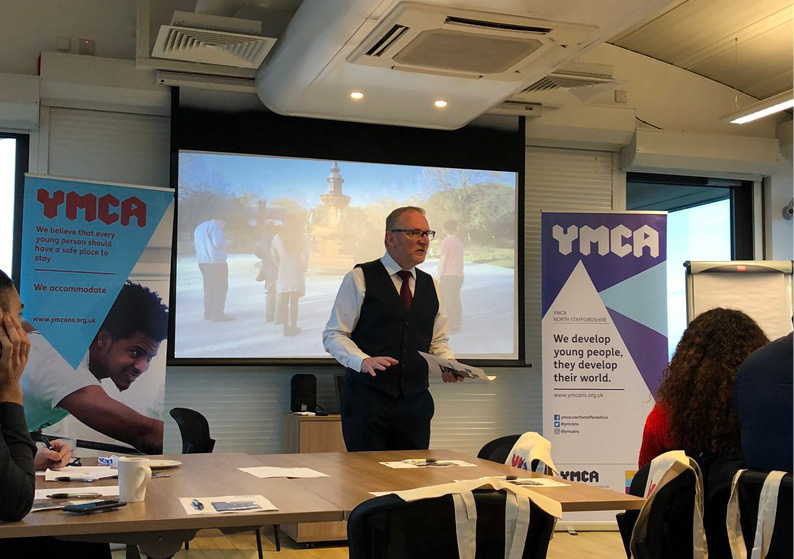 Get involved with YMCA North Staffordshire