Have a spare room?
Help a young person adapt to adulthood 
Supported Lodgings is an alternative to foster care and offers young people aged 16-25 the opportunity to live in a family environment but where they are given more independence. By welcoming a young person into your home, you can provide emotional support and help them learn the everyday, practical skills they will need for adult life.
Supported Lodgings can provide settled accommodation and support to 16 – 25-year-olds in the Stoke on Trent area who have no settled home.
The accommodation is provided via a host family where the young person will live in the family home.  The host will not be expected to have any parental responsibilities for the young person, however, they will support the young person with general living skills such as budgeting or self-care skills.
The host and young person will work with the YMCA to offer a package of support to achieve outcomes including:
Establishing/retaining contact with support networks (family/friends)
Maximising income and budgeting
Becoming substance free
Improving emotional and physical health and wellbeing
Accessing training or education
Becoming ready for work
Obtaining Settled accommodation
Increasing confidence and making meaningful use of their time.
The placement will be expected to last up to 2 years, in which time 'move-on' strategies will be explored.
Supported lodgings may also provide an emergency placement for young people and care leavers aged 16 – 25 who are experiencing a homelessness crisis. This placement is short term and may be used for 1 night to several weeks whilst settled accommodation can be obtained.
Supported lodgings may also offer respite accommodation.  This may be suitable for existing supported lodgings young people whilst their existing host is on holiday or to prevent a breakdown of the young person's existing accommodation whilst working alongside our Rebuilding Families Team to enable a successful return to the family home.
Supported Lodgings provides settled accommodation and support to 16 – 25-year-olds in Stoke-on-Trent
Could you?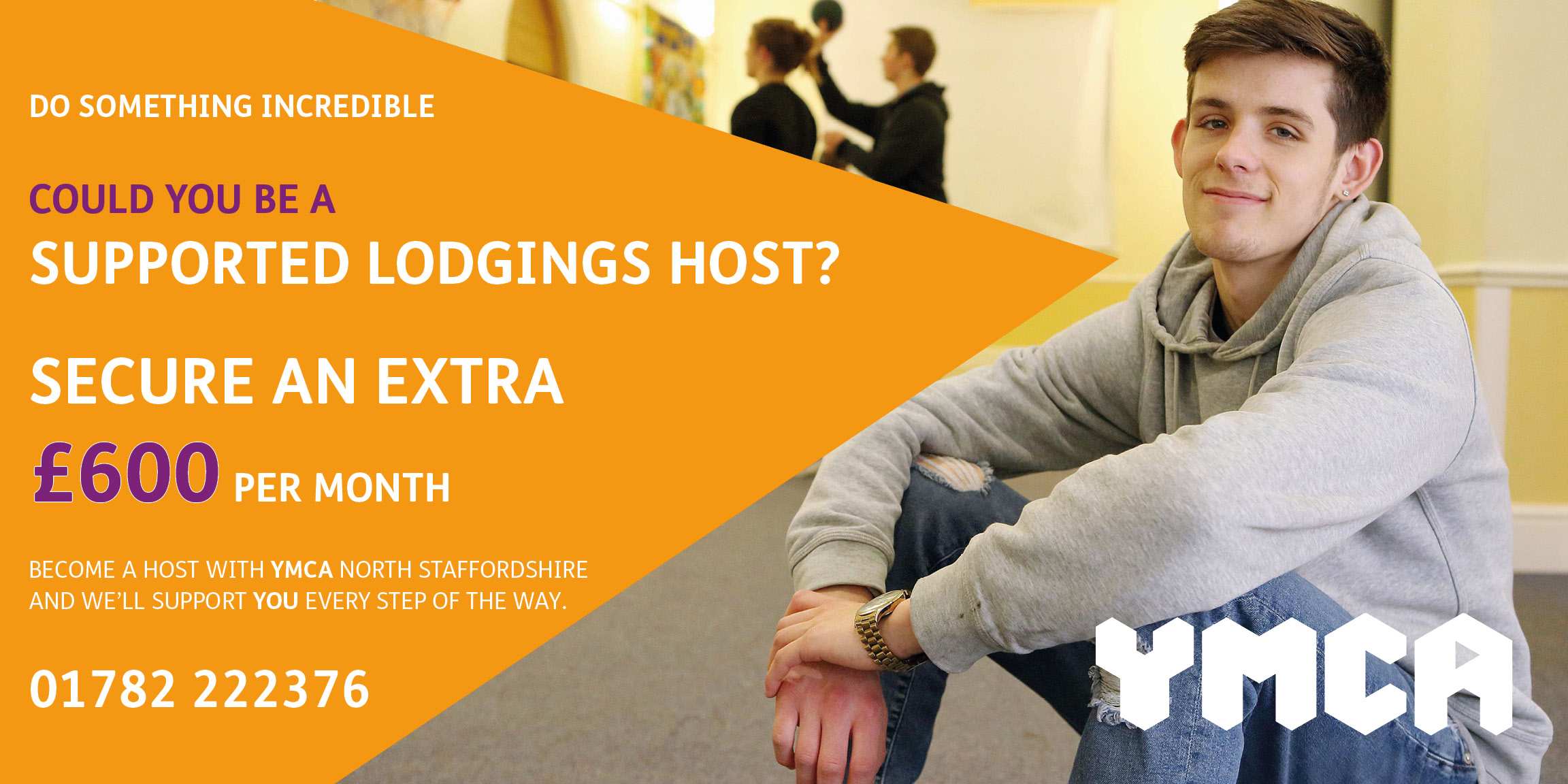 We believe every family should have the support they need to develop and lead more fulfilling lives