We believe everyone should enjoy the benefits of good health and wellbeing.
Staying motivated can always be a challenge, but with a wide variety of new fitness classes available at Y-Active, you'll find the perfect way to keep active.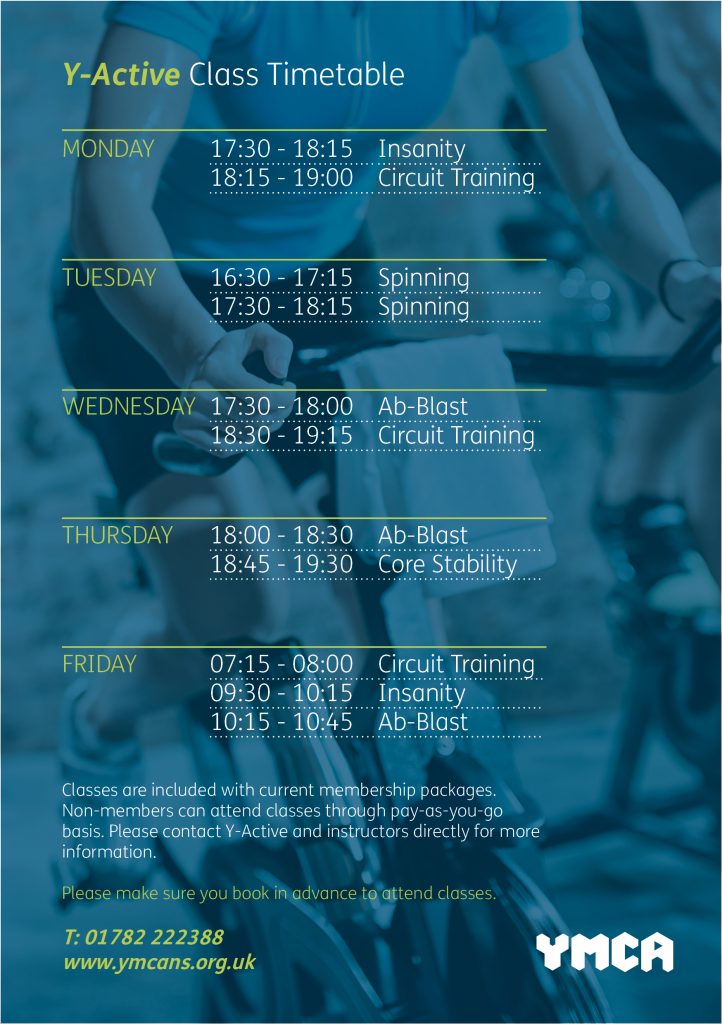 Classes are covered with current membership packages. Non-members can attend classes through pay-as-you-go basis. Please contact Y-Active and instructors directly for more information.
Please make sure you book in advance to attend classes.
To join Y-Active or to book a class please call: 01782 222378 or email reception.sport@ymcans.org.uk and a member of the team will be in touch.