Friday 9 November
10:45 – 11:15 am
You are all invited and welcome to join us at YMCA North Staffordshire as we remember the lives of the heroes who fought for freedom, justice and the hope of peace.
"We will remember them"
Kevin Burrows, our Christian Spiritual Development Worker, will lead the service along with other guest speakers. Refreshments will be available.
2018 marks 100 years since the end of the First World War. YMCA followed soldiers to the front line and various other sites during the conflict. As the wounded returned, YMCA found itself working alongside the Royal Army Medical Corps and Red Cross in hospitals and convalescent camps, helping relatives to visit their sons.
Within the first fortnight of war being declared, 250 social centres or 'huts' for troops were operating and within the first month, the YMCA Women's Auxiliary was formed.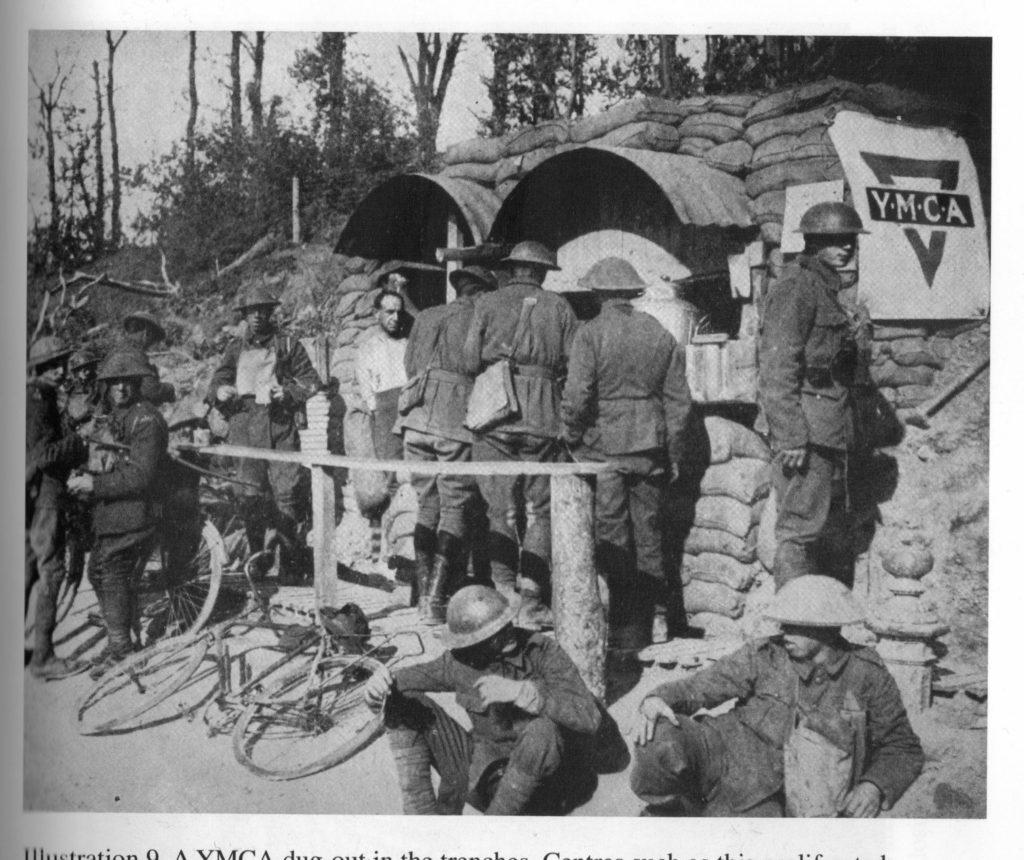 By 1916 the total number of huts had grown to 1,500. These huts were located in training camps, garrison and transit towns, at railways stations and wherever British troops were serving abroad (Yapp, 1919; 1927).
The 'hut' presented a golden opportunity to leave behind the hardships and brutalities and meanness of war and become again a part of the collective conscience of the nation.
Some huts were large establishments with discrete rooms for a library, meals, showers and games. Nearer the front the 'huts' were anything from places made out of destroyed bombed buildings to tents and dugouts in the trenches where free cocoa was dispensed to tired soldiers by YMCA staff. But big or small, it appears that it was the personal contact that was often the most important element.
For more on YMCA service please visit: YMCA During War
YMCA North Staffordshire, Edinburgh House, Harding Road, University Quarter, Hanley, Stoke-on-Trent, ST1 3AE